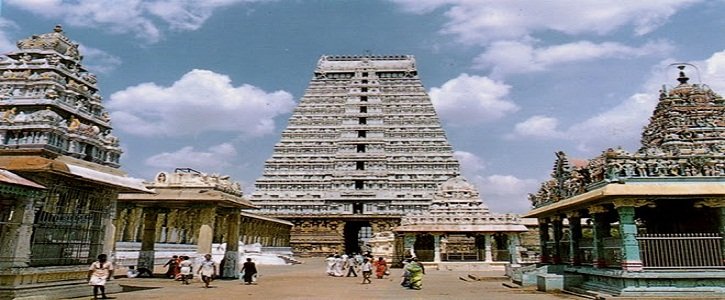 Rajamanickam Travels Provides Trichy to Tiruvannamalai Tour Packages: One Day (5.00 AM to 10.00 PM) & 2 Days Tiruvannamalai Girivalam Package. At Thiruvannamalai Tour Packages from Trichy, We Offer Individual Car, Neat and Clean Vehicle with Affordable Price. For Booking Thiruvannamalai Temple Tour Package and Thiruvannamalai Girivalam Package Pl Call or Whatsapp: 9176070718
Tour Cost and Car Type: ( Only For Transport )
Destination
Car Type
One Day
2 Days-

( Girivalam )

Trichy-Thiruvannamalai-Trichy
Swift Dzire / Etios AC Car
Rs.6300/-
Rs.8900/-
Trichy-Thiruvannamalai-Trichy
Innova AC Car
Rs.7900/-
Rs.11000/-
Trichy-Thiruvannamalai-Trichy
Tavera AC Car
Rs.6800/-
Rs.9400/-
Trichy-Thiruvannamalai-Trichy
Tempo Traveller AC
Rs.9000/-
Rs.12800/-
Cost Includes: Fuel, Driver Bata, Tollgate and Parking.
Thiruvannamalai History: The name Thiruvannamalai was derived from the name of the holy mountain Thiruvannamalai. In Thiruvannamalai Lord Shiva took the form of a column of fire which had no beginning or end, so as to destroy the ego of Lord Vishnu and Brahma. It is said that Lord Shiva in ardhanarashwari form, with one half being Goddess Umadevi, appeared before his devotees here.
Thiruvannamalai Girivalam hill Around Eight lingam List: indra lingam, Agni Lingam, Yama Lingam, Niruthi Lingam, Varuna Lingam, Vayu lingam, Kubera Lingam , Esanya Lingam.
Trichy to Thiruvannamalai One day Package are Covered: Arunachaleshwarar temple and Ramana Ashram.
Trichy to Tiruvannamalai Girivalam 2 days Package Includes: Arunachaleswarar temple, Ramana Ashram, Girivalam 14 km by Food walk.
For Booking Trichy to Thiruvannamalai Car Rental and Tour Package Pl Call Or Whatsapp: +91 9176070718.